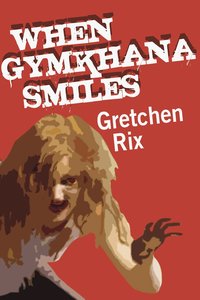 Welcome to Wordless Wednesdays. I was on vacation last week, so I'm breaking the rules. As you can see, there are words here.
When Gymkhana Smiles is my first short story up on Amazon.com. It's pretty damned good. A thriller, or a horror story depending on your point of view. Very different from my nice, feel-good romance novel The Cowboy's Baby which should be up on Nook by the end of the week, and then on Smashwords.
What I read last week–Cotillion by Georgette Heyer. Let's Get Digital: How to Self-Publish, And Why You Should by David Gaughran. How I Sold 1 Million eBooks in 5 Months! by John Locke. And Whiskey Sour by J.A. Konrath.
Georgette Heyer is always entertaining. Of the how-to books, I highly recommend the one by David Gaughran, but John Locke's book is interesting, too. Enjoyed Whiskey Sour. Obviously I took my Kindle with me on vacation. Each and every one of these books was hard to put down.