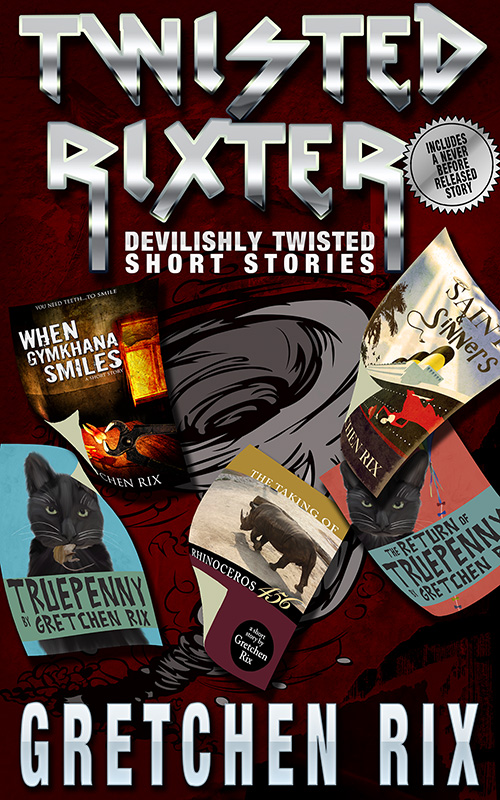 My newest book is a short story collection. Six stories put together from random dictionary words and my quirky imagination.
Included are Truepenny, The Taking of Rhinoceros 456, Ill Met By Moonlight, Saints & Sinners, When Gymkhana Smiles, and The Return of Truepenny.
My sister Roxanne is responsible for the title Twisted Rixter.
This is a Kindle e-book exclusive that is also available for lending.  Get it here http://amzn.com/B00HQ0PH1O
WHAT I READ THIS WEEK:  The Violin Man's Legacy by Seumas Gallacher.  Don't Let's Go to the Dogs Tonight by Alexandra Fuller.