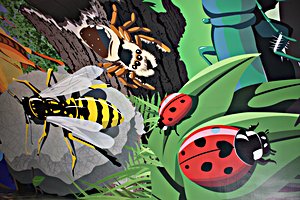 One of the main things about "the writer's life" is that you make it a priority to write. No matter how much or how little, you always write some. But then come the times you just don't want to. It happens. I'm in the middle of a very short break, not having written since Saturday. But I'm so very close to finishing the rough draft of my new novel Arroyo that I don't dare take too much time off. I've promised myself to finish it this year and it's more than possible. So, back to work tomorrow.
But then I'm going to take a month-long break. No fiction writing in January. I've written every day (almost) since December 8, 2008. I want a vacation from it. My work in progress also needs a breathing space so I can pick it up and read it as if someone else had written it. 
What have I been doing instead? Reading, watching TV, doing yard work, driving around the beautiful Central Texas countryside (we're in a drought, which is horrible, but the burnt up grass looks golden in the sunlight and is really lovely). I've recently read His At Night by Sherry Thomas, Rebecca by Daphne Du Maurier, and I Shall Wear Midnight by Terry Pratchett. I've recently watched all of season 5 of Dexter, season 2 and 2.5 of Battlestar Galactica, and have started re-watching Star Trek Enterprise. Plus The Amazing Race and Survivor. January will probably be like this. It's nice.
 Yeah, yeah, I know. I should be writing. (Photos by Roxanne Rix)
Oh, in January sometime The Cowboy's Baby will be in paperback and available from Blurb.com.  But it will also still be available as an e-book for Kindle for $2.99 www.amazon.com/The-Cowboys-Baby-ebook/dp/B003UYUVZC.