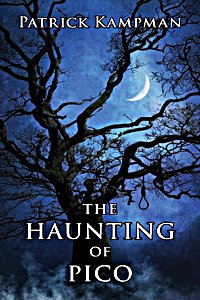 REVIEWING THE HAUNTING OF PICO by Patrick Kampman. Available at http://amzn.com/B006QW498U 
This was a book I couldn't put down, even though it's aimed at the young adult audience and that's no longer me.
Who'd ever have thought I'd be so wrapped up in the story that I couldn't set it down until finding out what happened at that damned school dance! The Haunting of Pico is just that good.
Take small-town Texas life, add the fifty-year's past lynching of a witch in the main character's front yard to it, then stir in  the ghosts, and then a family of ______ (I'm not going to tell you because it will spoil the surprise), and finally sprinkle in some teenaged angst at fitting in at the new school, making friends(and making out), and there you have the basics of  The Haunting of Pico by Patrick Kampman. Most of the fun is in the details.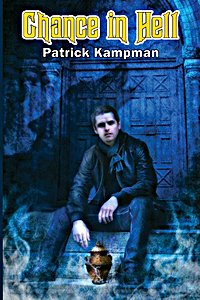 Well-written, fast-paced, realistic in its relationships (both family and friends), The Haunting of Pico should entertain most readers, young or old. And after you're finished with it, try his other novel Chance In Hell. It's equally good. Here's the link  http://amzn.com/B0050UQ9BE.