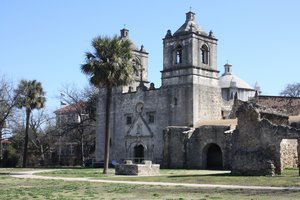 Unforgettable and disturbing stories here. Be warned. They'll make you think.
Ghost Seas is a short story collection of literary science fiction, fantasy, horror, alternate history (and even a Western) by Steven Utley. If you like reading you're going to love this collection.
There are two First Contact science fiction stories the likes of which you've never read: Upstart, funny as all get out (depending on your interpretation, I suppose) and Race Relations, a very odd and affecting story, just the way I like them. Then there's the title story Ghost Seas where a newly married couple learns something unexpected about each other with tragic consequences. In Haiti, Utley give us the horribly topical tale where the future United States of America's recent triumph in putting the first man on Mars is juxtaposed against the never-ending misery of Haiti in the middle of a cholera epidemic the whole world is ignoring. And this is just a sample of what's waiting in Ghost Seas.
Howard Waldrop's written a most entertaining introduction.( If you don't know Steven Utley now you will afterwards.) Michael Bishop's written the foreword. These stories were originally published in Ellery Queen's Mystery Magazine, Isaac Asimov's Science Fiction Magazine, Pulphouse, Shayol, The Magazine of Fantasy and Science Fiction, and others.
Ghost Seas is available as a Kindle e-book.  www.amazon.com/Ghost-Seas-ebook/dp/B000R7GAEQ .
Photo by Roxanne Rix.