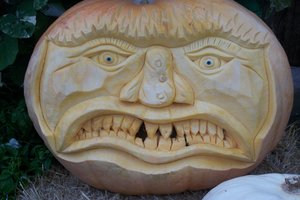 STEPHEN KING. Dallas, Texas, this past Thursday evening. A bucket list event. A four-hour drive from here. Lady sitting by me drove from Wichita, Kansas. A Conversation With Stephen King. Majestic Theater . Signed copies of 11/22/63. Neiman-Marcus a couple of blocks away. Standing in line outside. Cool weather, not quite cold. Excited fans. Young faces (meaning twentyish). Many middle-aged faces. Signed copies of a Stephen King book! Two signed copies of a Stephen King book!
Steve relaxed and comfortable. Looking healthy, happy. Steve pleased to be with us. Jokes about leaving our cars unlocked and getting an unwanted knife-wielding-type passenger inside. Talked about his accident. Made the world's smallest violin finger gestures to indicate lack of sympathy he expects now. Long Michael Jackson anecdote. Laughter. Talks about JFK. Says President Lyndon Johnson has still not been credited with the great programs he shepherded through for this country. Compares Obama to Kennedy—young, beautiful wife, beautiful kids, no experience in congress, senate, no knowledge of how to work the system.
11/22/63 is about the Kennedy assassination. 1963. Ugly political climate in Dallas. Spitting. Made small errors writing his book. Spelled Killeen with only one "l". Thought KLIF radio station was called K-Life instead of cliff. Began this evening with "testing, one, two, three"—Stephen King behind the curtains interrupting his introduction. Recognized his voice. From commercials. Books on tape. His movies. Had choice of watching him "for real" or watching Stephen King projected on screen behind himself. Did both. Talks about his being in movies. He was offered part in Sons of Anarchy. Says he's giving up the walk-ons and his rock band.
Best part— my favorite writer looks happy and comfortable with himself. Second best part–we got to see him. Third best part—a signed Stephen King book!!!!!!!!!
THE NEIMAN-MARCUS PART. Haven't been to flagship store since I was seventeen. Roxanne was even younger. They used to have fortnights where they showcased foreign countries. Remember France and China. Narrow escalators (yeah!). During the China fortnight a dragon was overhead. Present time: departments you can see from the bottom floor but can't reach by main elevator (bizarre). Nicest sales clerks I have every met in my life. Really nice bathroom in shabby hallway. Furs. Haven't seen furs in ages. Blundering into the wedding dress showroom. White, white, off-white, light blue. All off-shoulder except about two. Party dress showroom. Very well displayed. Little girl's dresses.  So very beautiful. Makes you want to be a little girl again (or dress your granddaughter). Toys. Christmas ornaments. Food (most of it is via catalog now).
Epilogue—we got lost going home. Not the first time I have got lost driving out of Dallas, Texas. All part of the fu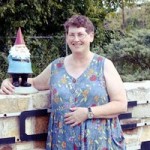 n.
WHAT I READ THIS WEEK–Smokescreen by Dick Francis. If I Were You by L. Ron Hubbard. Real Murdersby Charlaine Harris.
Photos by Roxanne Rix. She did the driving. I was the navigator (along with Garmin).Visit http://rixcafetexican.com