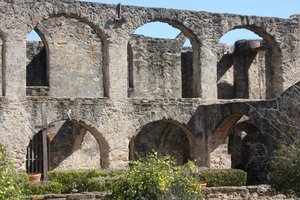 The Scare The Dickens Out of  Us ghost story contest is over. All entries got in before the October 1st postmark deadline and Junior Scare The Dickens Out of Us entries are ready to go to final judging, which may take up to three weeks. We have main contest entries from South Africa, England, Australia and Canada, and from all over the United States (but none from Hawaii or Alaska). The stories were very good. Great job, y'all. I just got back from ordering the trophies and ribbons that go with the $1000.00, $500.00 and $250.00 cash prizes. There should be a 2011 Scare The Dickens Out of Us if all goes as planned. It will probably have the same prize money and rules. In January look it up at www.clarklibraryfriends.com.
MORE ABOUT WRITING: THE HARDEST PART
Technically, revision does not include proofreading and copy editing, it only concerns itself with the story and how it is laid out in words and paragraphs, fixing logic problems, adding or subtracting description, etc. But to me proofreading and copy editing are just the last part of the revision process.
When I finished The Cowboy's Baby and thought it was as good as I could make it and had no spelling errors or punctuation or grammar mistakes, I had three separate people read it.  The first found a major logic problem. She also thought she found a spelling error, but she was wrong. The second corrected a lot of awkward sentences for me, and also found spelling errors. She was right. The third found even more spelling errors. She, too, was right. (But strangely enough, since they all worked from the same manuscript, neither of the last two readers ever saw any logic errors that bothered them. I tell myself the story was carrying them along so fast that they never noticed).
I took ninety percent of my beta readers' suggestions to heart and changed what they had found fault with. The other ten percent I kept as I'd originally written it, whether it was wrong or not. Then I proofread the corrected manuscript word by word two separate times. And then off it went. I did my best. And I'm pretty sure there are still a couple of misspelled words and even grammar errors embedded in the now- published book. Next time I'm going to let someone else proofread it after I think it is perfect. Two sets of eyes and all that. That is one thing I learned in this publishing experience.
Another piece of advice I forgot to take was to read the story outloud to myself. I have done that in the past (with my very first completed novel), but it never crossed my mind this time. When I finish my new novel ArroyoI will read it outloud to myself. You can catch a lot of problems that way.
Photos on this blog are by Roxanne Rix. The Cowboy's Baby is available for Kindle readers and Kindle apps at amazon.com. Right now I am getting ready to watch the new Hawaii 50. Strange how much I am enjoying this tv program. Must be the scenery.