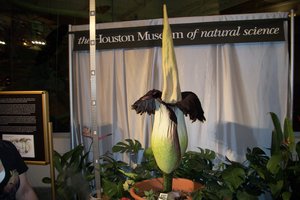 We have just about finished the promotion phase of the Scare The Dickens Out of Us ghost story writing contest for 2011. Officially the contest starts July 1. It ends October 1. We have sent emails to every writers' group we could find (both in the U.S. and a couple out of it), to every writing contest site we could find, and to universities and colleges across the U.S. We have even contacted a few individual authors. Full rules are available at http://clarklibraryfriends.com.
If you are reading this, then pass it on through Twitter, Facebook, and word of mouth. While primarily a fundraiser for the Dr. Eugene Clark Library, Scare The Dickens Out of Us is also a pretty damned good short story contest. We reward good writing with $1000.00/$500.00/$250.00 prizes (plus a trophy and ribbon prizes). For the junior contest there is a $250.00 first place prize plus trophy. Runners up get really neat ribbon prizes. Best of all, every entrant has written a new ghost story and we get to read them all.
Unfortunately, we don't publish any of them. But then that means you can turn right around after the contest and submit them to many short story markets. Check http://duotrope.com for a good idea how many markets there are.
We want ghost stories up to 5000 words in length. In English, thank you. We accept entries from anywhere in the world and from any level writer. So far both years an unpublished writer has won first place.
WHAT I'VE READ THIS WEEK—Roadwork by Stephen King, Water For Elephants by Sara Gruen, and Green Mansions by W.H. Hudson.
Photos by Gretchen Rix