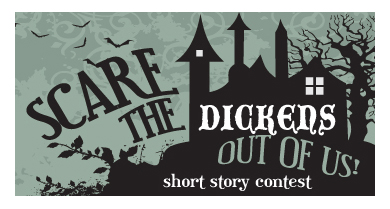 It's official. 2012 was the last year of the Scare The Dickens Out of Us ghost story contest/fundraiser. Please don't submit any entries in 2013 (or later). We will return them unopened.  The official web site http://clarklibraryfriends.com will remain active for the next year. All the winners are listed there.
While we enjoyed judging and running the contest, it's time to quit. STDOOS had a good four-year run and raised $5,075 for the library, but it never grew enough to make it a totally viable contest. Basically it cost more to run and fund the contest than we ever took in from the entry fees. All that money went to the Friends of the Dr. Eugene Clark Library and was used to help fund the annual summer children's reading program. The contest was privately funded.
We would like to thank each and every one of you who entered. The quality of your stories was very good,  and the ones that went through to the final judging were excellent. Thanks also to Romance Writers of America and Mystery Writers of America. Both organizations were generous about publicizing our contest and we received many entries from their ranks. However, most of our entries came from the writing contest sites and we want to thank every one of them. And not least, thank you regional writing groups across the United States.
Finally, thanks to our final level judges Sue Smith and Erin Pringle and Sabina Murray (first year).
Photos by Roxanne Rix. STDOOS logo by Molly Humphrey.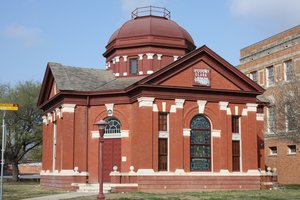 WHAT I READ THIS WEEK:  Taking The Highway by M.H. Mead.  The Walk by Lee Goldberg.