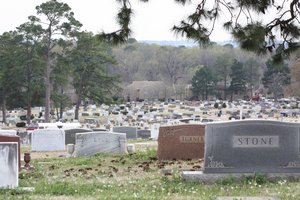 The Scare The Dickens Out of Us ghost story writing contest is a competition my sister and I originated and administer as part of the "A Dickens Christmas In Lockhart" festival that takes place here  the first weekend in December. It's a fun little festival that is the library's way to thank the people of Lockhart. This is the second year of our ghost story writing contest. Non-spoooky photo at left is by Roxanne Rix.
We are offering a $1000.00 first prize, $500.00 second prize and $250.00 third prize (plus a trophy to the winner and ribbons for runners up). There is also a Junior contest for ages 12-18 that offers $250.00 and a trophy for first place.
Besides the money (which is pretty good), winners also get their names in our local newspaper. We'll display your name on our website page for the next year. If you are local, we might even take you out for lunch. The winning entry will be read at the library's annual Dickens luncheon in December and all winners will be formally announced at the Dickens festival ceremony.
This contest is primarily a fundraiser for the Friends of the Dr. Eugene Clark Library in Lockhart, Texas, the library being the oldest continuously in use library in the state, so there are entry fees. This contest is privately funded.  All entry fees go to the Friends for library projects. Entry fees are $20.00 and $5.00. Contest deadline is October 1, 2010.
Full rules are available at www.clarklibraryfriends.com.
You've got plenty of time to write a great ghost story and get it in. We have received entries all through July and expect the number to double in August. Anyone can enter. We've gotten queries from South Africa, Australia and Canada. Already we have gotten entries from New York, Indiana, Maryland, Texas, Connecticut and California.
No publication is involved in this contest and no critiques are offered. All rights remain with the authors. When the contest is over you are welcome to submit your stories anywhere you want. Check out www.duotrope.com. There are markets for ghost stories out there.
Last year I think I went to the post office every day to check for entries. This year I swore I wouldn't go over there every day, only twice a week, but there's nothing like seeing that big brown envelope (or the long white envelopes some writers are using) in the PO Box. And I'm really looking forward to getting that first entry from a foreign country. I've still  been going almost every day to check.
In the meantime I've also had time to read Rebel Island by Rick Riordan. It's set in the Aransas Pass coastal area of Texas during a hurricane. I loved it. www.amazon.com/Rebel-Island-ebook/dp/B000VSW7U2