Here are a few romance novels I can recommend.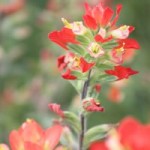 The Sari Shop Widow by Shobhan Bantwal,  a contemporary romance about what happens to the sari shop and its owner when her rich uncle comes from India to save the business and brings  an assistant along who's way too good to be true. An easy and satisfying read. http://amzn.com/B002KS3ASE.
Simply Irrestible by Kristine Grayson, a paranormal romance with a lot of humor. This fun novel also explores the birth of Superman while engaging its heroine in mythological skullduggery. All set around a very special pet shop.  http://amzn.com/B004QZ9XYY.
Daisy Chain: A Novel by Mary E. DeMuth http://amzn.com/B002AP9GQC. Actually, this is more of a mystery. You'll like it anyhow. This is the first in a fascinating series set around a child's murder.
And
The Apothecary's Daughter by Julie Klassen , a Regency romance with a difference. Full of historical detail and great characters, this novel also explores women's roles as healers and the danger they face. http://amzn.com/B001LDJIQM.
All easy reading. All good stories. I enjoyed each and every one.
WHAT I READ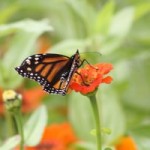 THIS WEEK:  On Stranger Tides by Tim Powers and Longshot by Dick Francis.
Photos by Roxanne Rix.
These recommendations brought to you by:
The Cowboy's Baby http://amzn.com/B003UYUVZC