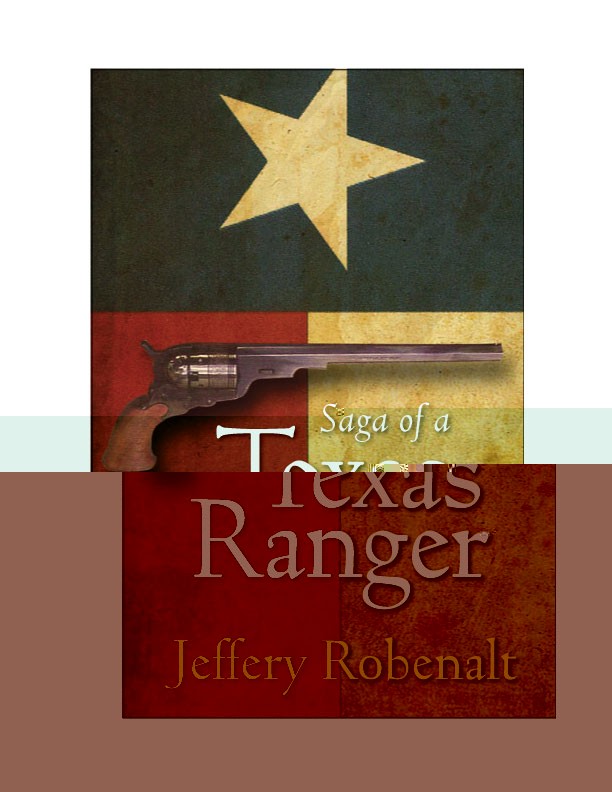 Starting with the Battle of Plum Creek and ending with the attempt to steal the government archives away from Austin, Texas, this rousing, old-fashioned shoot-em-up historical novel takes you directly into early Texas post-revolutionary history. If you like Westerns, if you like historical novels, you'll love Saga of a Texas Ranger by Jeffery Robenalt.
Instead of cowboys versus Indians this is Texas Rangers versus Indians, then Rangers versus the Mexican army, complete with rousing action scenes and deft description. Caleb McAdams is the titular character, the only survivor of the Indian raid that killed his entire family. He vows revenge, seeing his chance at it early on when he's accepted into the Texas Rangers. Saga follows Caleb on his rite of passage to manhood taking the reader handily through much of Central Texas history from the mid 1800s on.
This is only the first of a series of four books. Saga mixes adventure and romance with history and, with a keen sense of place and time, introduces us to the men Texas counties are named for—Houston, Hays, and Caldwell.
Saga of a Texas Ranger is available both as a hardback and as an e-book for the Kindle reader.