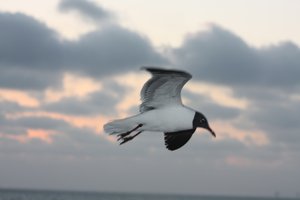 Two more books that deserve more attention.
GHOST SEAS by Steven Utley
Unforgettable and disturbing stories here. Be warned. They'll make you think. Ghost Seas is a short story collection of literary science fiction, fantasy, horror, alternate history (and even a Western) by Steven Utley. If you like reading you're going to love this collection.
There are two First Contact science fiction stories the likes of which you've never read: Upstart, funny as all get out (depending on your interpretation, I suppose) and Race Relations, a very odd and affecting story,  just the way I like them. Then there's the title story Ghost Seas where a newly married couple learns something unexpected about each other with tragic consequences. In Haiti, Utley gives us the  horribly topical tale where the future United States of America's recent triumph in putting the first man on Mars is juxtaposed against the never-ending misery of Haiti in the middle of a cholera epidemic the whole world is ignoring. And this is just a sample of what's waiting in Ghost Seas. Howard Waldrop's written a most entertaining introduction. (If you don't know Steven Utley now, you will afterwards.) Michael Bishop's written the foreword. These stories were originally published in Ellery Queen's Mystery Magazine, Isaac Asimov's Science Fiction Magazine, Pulphouse, Shayol, The Magazine of Fantasy and Science Fiction, and others.
Check his site for information on where to buy Ghost Seas. (impatientape.livejournal.com )
and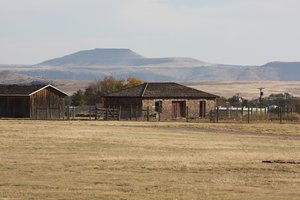 RUN by Blake Crouch
Riveting, powerful, ruthless and frightening describe what is best about the novel RUN by Blake Crouch, a thriller (or science fiction novel, depending on your interpretation). What is worst about it is more than counterbalanced by the best, thank goodness, but there are lapses here. No matter.
RUN is a throwback to the 1950's sci fi classics we used to find in the public library (John Christopher's No Blade of Grass being one), and I still love them. I loved RUN. Due to a phenomenon in the sky (Don't we know by now not to look!) half the population of  the United States wakes up the next morning fully prepared to torture and murder the ones who didn't "see the lights"; this for no reason, and even if they are family. Right then most of the "normals" are hunted down and exterminated. The lucky ones who escape, run. This is the story.
Hard to set aside once it gets going, RUN will leave you wanting to read more Blake Crouch.
Available as an e-book for kindle readers and apps at http://amazon.com/Run-ebook/dp/B004PGNF0W.
All photos by Roxanne Rix.