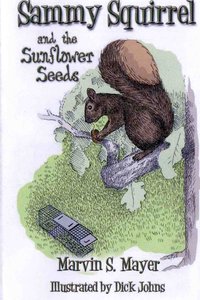 Here's another promotional piece for Central Texas writers, although Mr. Mayer actually hails from East Texas. Previously featured were Houston area writer M.G. King and her Fizz & Peppers at the Bottom of the World troll book and Lockhart writer and neighbor Jeff Robenalt and his Texas Rangers series.
We first met Marvin S. Mayer, children's book writer, when he drove all the way from the Tyler area to Lockhart several years ago to hear the winning stories from the very first year of the Scare The Dickens Out of Us ghost story contest.
He had entered the contest, but hadn't placed. He and his wife proved delightful guests, and as far as I know, they were the only entrants who ever came so far in support of our fundraiser. We've never forgotten.
With him came copies of his first book, Sammy Squirrel and the Sunflower Seeds. We promote him and his books at our Rix Café Texican website http://rixcafetexican.com , as well as other local authors. And since then he's written more children's books, among them Ferdinand Frog's Flight and The Day X Ran Away. Sammy and Ferdinand have a home at the Dr. Eugene Clark Library. I've read those two and they are delightful.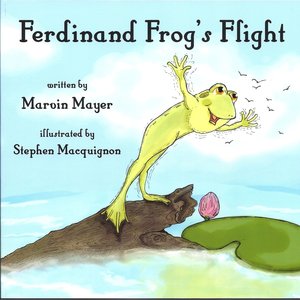 According to his website, http://kidsbooksbymarvin.com, he's busy with four more titles: Changing Tomorrow, The Adventures of Preston and Oliver, The Case of the Stolen Stash, and The Queen's Tea.
Mr. Mayer took writing lessons from the Institute for Children's Literature, and he writes to entertain. He is a member of the East Texas Writers Guild, the Society for Children's Writers and Illustrators, and the Texas Writers Network.
If you've got young children in your family, give his books a look. You can see them at Amazon.com or via his website.
And if you're a Central Texas writer with a book to promote, get in touch through http://rixcafetexican.com. We'd love to meet you..
WHAT I READ THIS WEEK:  Rose O'scarlett and the Vengeance of Cannonflash Jones by J.R. Knoll.  Congo by Michael Crichton.