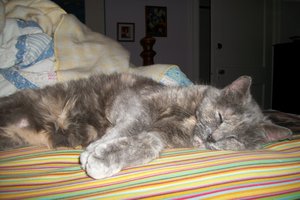 Even before my first novel The Cowboy's Baby passed its one-year publication anniversary last week, I had begun to spread my writing time out among serveral other projects. Juggling is what it is.
My second novel Arroyo is ready for my Beta Readers and a proofreader. My horror short story When Gymkhana Smiles has come back to me from Fantastic Horror magazine which unfortunately bit the dust; I am publishing Gymkhana on Kindle as soon as I can relearn the process. I have decided to expand the opportunities for TCB and will have it up on Smashwords and the Nook before too long. There is another short story I plan to put up on Kindle, The Taking of Rhinoceros 456, but I'm not quite finished with it yet.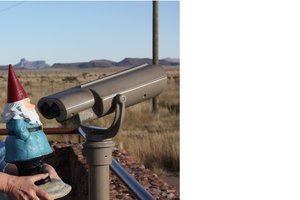 This Saturday I will do my first reading, at a tea given by the Citrus Peel. Hopefully we can also sell some books. And I'm busy preparing my bio information for the Evening With The Authors October event (I am the local author guest of honor). And then I am reading someone else's manuscript as a Beta Reader myself, writing book reviews, writing my blog, keeping up with Twitter, sort of keeping up with Facebook, and reading all the interesting articles Dean Wesley Smith, Kristine Kathryn Rusch, J.A. Konrath, Passive Voice and others are throwing out there. Plus I have an addiction to watching my Kindle amazon.com ebook ratings go up and down. And I forgot to mention that I helped plan three new book covers. I can't wait to show them off.
Some of this will go away. But by then there will be the next festival to attend and the next book signing to set up. And there will surely be the next book to write (this time it will be a mystery). I've been juggling all this by deadline, but also always making the time to write on my novel or story first.
This is the writer's life now that we have the internet. Actually, it's fun. Just make sure you do the writing first.
Photos by Roxanne Rix
WHAT I'VE READ THIS WEEK–Guardian Angel by Sara Paretsky.