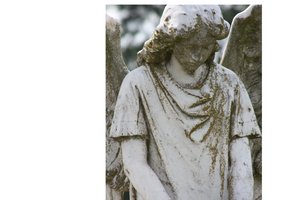 Vampire lovers will eat this up–J.K. Beck has a new paranormal series called The Shadow Keepers, and the first entry is When Blood Calls. For those of you who think vampires are the perfect lovers and soul mates, this will give you your vampire fix until Season Four of True Blood comes back on HBO. She's got six related novels coming out wham, bam, thank you ma'am, one after another starting in September, and are they sexy! Fast-paced and suspenseful, Beck begins with vampire Luke having the best sex of his immortal life with a random human beauty he meets in a bar. Turns out they have more than a bar in common.
Sara's an attorney newly assigned to the supernatural branch of Homeland Security. Turns out Luke will be her first case–after their tryst he's charged with brutally murdering a judge. Soon she's rubbing shoulders with demons, werewolves, jinn and all manner of fantastic creatures of the night who've been hiding from human beings and policing their own crimes.
The vampires are beautiful and dangerous. The crimes are heinous. The heroine is strong, resourceful and independent–until she meets her man. I mean, her vampire.
Did I say sexy? Oh, yes. Out in September in paperback. Go to www.jkbeck.com for more.
SCARE THE DICKENS OUT OF US
There's a month and a week left to get your entries in for the 2010 Scare The Dickens Out of Us ghost story writing contest and fundraiser. The entry fee of $20.00 (or $5.00 for the Junior contest) goes to the Friends of the Dr. Eugene Clark Library for library projects. All the entry money.
First place winner gets $1000.00 and a trophy. Second place gets $500.00 and a ribbon. Third place gets $250.00 and a ribbon. There are more ribbon prizes, but no more money. The Junior contest winner gets $250.00 and a trophy. Second, third, and fourth place, etc, get ribbons.
And all we want are original, unpublished ghost stories up to 5000 words. You retain all rights. We won't be publishing anyone (though the top winners will be read at the Dickens luncheon this December at the Dr. Eugene Clark Library).
At worst, you've written a good ghost story and helped out the oldest continuously-in-use library in Texas. At best, you've done all the above and you've got $1000.00 in your pocket. It's fun. And there are markets for ghost stories out there after the contest is through with you. 
Go to www.clarklibraryfriends.com for the full rules.
MORE FUN THINGS TO DO IN LOCKHART, TEXAS
If you live within thirty miles of Lockhart, Texas, then you might be interested in the annual Evening With the Authors dinner the first Saturday in October. This year, among others, horror and thriller writer Joe McKinney and Newbery Honor winner Jacqueline Kelly will be featured. Come meet the San Antonio homicide detective who's written zombie thrillers and been nominated for the Stoker award. Others in attendance are Jeff Abbott, Steven L. Davis, Nadine Eckhardt, Miriam King, Jake Silverstein, Rebecca Rather, and Rose Styron.
For your money (this is a Friends of the Library fundraiser) you get wine, food, and the temporary companionship of the above writers while sitting outside in the garden of a Victorian house. Take a look at Lockhart's beautiful courthouse and library when you drive up. See you there. Full information at www.clarklibraryfriends.com (Same as the story contest)
This week I've been reading Topper by Thorne Smith and When Blood Calls by J.K. Beck. I've been watching Dexter, Season Four.