You are going to love this Texas-centric romance novel The Twin.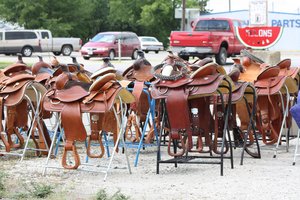 An easy read full of humor and Texas warmth, The Twin by Jan Hudson is about beautiful Sunny Outlaw Payton, one of the two twin sisters owning the Austin chili restaurant Chili Witches. It's Sunny who falls in love with a Texas Ranger while getting to know the fabulous Outlaw family she's never met. She and her sister Cass are from the illegitimate side of the family tree and always assumed they'd be unwelcome. They quickly find out otherwise. It's a great clan. 
Clever, amusing, good-natured romantic tension permeates this short Harlequin American Romance novel, one of a series featuring the Texas Outlaw family. The Twin will leave you feeling good. It will leave you craving chili. And it may even leave you hooked on Jan Hudson books. Click on the Look Inside feature at Amazon.com and read the first couple of pages for free. Bet you buy the book.  Link to it at 
WHAT I'VE READ THIS WEEK—The Twin by Jan Hudson. 
Photos by Roxanne Rix