If you like weird westerns, here's an excerpt from ARROYO continued…  Copyright by Gretchen Rix.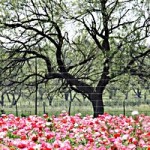 It took time, but Ramona gathered her courage and faced the woman. "If I can grant your favor, lady," she said, "then I will." Ramona trembled as she talked. "Sinjin thinks the world of you, so of course I will help as I can.
"What do you want?"
The knife flashed in Rose-Sandra's delicate hands and she laughed as both Daniel and Ramona drew back from her in consternation. "I only want your hair, girl," she said. "It will grow back," she promised her, getting closer and closer. "Give me your hair and I'll satisfy your friend." She drew out the name so slowly it was almost unrecognizable. "Sinjin. McIntosh. Narendra.
"Right? The one who's crossed this barbaric continent after me? Well, give me your hair and I'll give him what he needs."
When Rose-Sandra finished her promises she was holding the blade to Ramona's throat. Daniel stepped between the two women and bodily threw Ramona sideways into the wall. Then with a brief glance to see that she was uninjured, he then pulled Rose-Sandra from where she'd fallen and held her in the air with her feet dangling. "What he needs or what he wants?" he asked, shaking her a little, making her look like a rag doll as Ramona watched in awe.
When he dropped her they heard her teeth snap together.
Rose-Sandra's malevolent face stared at them from her black raiment as she talked back to them. "No woman on earth could give that man what he wants," she said, grinning at Ramona as she said it. "I said I'd give him what he needs. And I will.
"For your hair, my dear," she cooed, reaching for the young dark woman in the corner.
"But why?"
END OF EXCERPT. You can find ARROYO at
Photos by Roxanne Rix
WHAT I READ THIS WEEK:  The Ocean at the End of the Lane by Neil Gaiman.  Forged In Blood (I) by Lindsay Buroker.