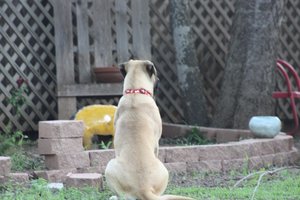 The Well-Tempered Sentence, The Transitive Vampire (both by Karen Elizabeth Gordon), and The Elements of Style by William Strunk, Jr. and E.B. White are all easy to read, easy to understand grammar books. Ms. Gordon's books are even fun to read. It looks like all three of these are still in print.
If you're going to be a writer you need to know proper grammar. That doesn't mean you always have to use proper grammar, just that you need to know what you're doing. While I was reading a Stephen King book this Spring I discovered I had consistently made a certain error in my first published novel "The Cowboy's Baby" (shame on me).It involves the use of the question mark. I had always put the question mark at the end of the sentence except when it was part of dialog. For instance: Why did the dog bark? was the first question that came to mind. (I would have put the question mark at the end. That is wrong.)
I've been having equal difficulty with punctuation and parentheses. I think the examples above are correct. I just re-read the grammar book instructions and I'm still not absolutely sure about parentheses. The easy solution: don't use parentheses.
Take the time to brush up on your grammar as you're writing, especially in the editing process. When in doubt, look it up. Then you won't get all those letters from readers pointing out your punctuation errors.
WHAT I'VE READ THIS WEEK—A Storm of Swords by George R.R. Martin.
Photographs by Roxanne Rix.