Literature for Halloween?  You Bet!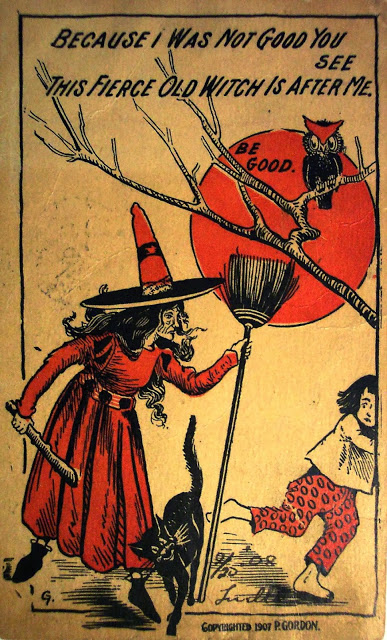 By Tam Francis
An Invitation
Gretchen has graciously invited me to hawk my new book on her blog. But, besides telling you what a fun and spooky read it is for Halloween and what it's about, I wanted to share something special with you. I'd like to reveal the mystery of how one person can make a difference, or in this case two. If it wasn't for Gretchen, and her sister Roxanne these stories never would have been written.
I had just moved from San Diego, California to the small town of Lockhart, Texas. I had no friends yet, and although Texans are friendly, fun and talkative, it sometimes takes a while to be invited in. I was desperate for something to distract me from my lonelies.
I had just finished writing my novel, The Girl in the Jitterbug Dress, when we moved, and I was looking for something else to sink my teeth into while I queried the novel.
The Impetus
That wish came true in the form of a flyer posted on our local library door. Our local library is not your run-of-the-mill indifferent kind of municipal library. It's the oldest continuously operating library in all of Texas, built in 1899 with pressed tin ceiling, heavy dark wood trim, and a mezzanine with curling staircases.
The building is one of those spaces that oozes mystery, possibilities and a cosmic connection to the past. It exudes the same feeling you get when you discover a new author, or run your hand across the spine of a beautiful leather hand-bound book, or the delight of discovering someone else loves and had read your favorite novel twelve times. It's a book-lovers library and I knew the flyer on the library must be a gift from the universe.
Scare the Dickens Out of Us
The flyer was for the Scare the Dickens Out of Us Ghost Story Contest sponsored by the Rix sisters as a fundraiser for the library. I went home and started writing. I entered with my first story, The Tour which has a specter-like character, but more of a Twilight Zone twist.
The next year I entered Haint Blue which was inspired by a friend asking me if we were going to paint our 1908 porch ceiling blue, a tradition in the south. That innocent comment led me on a research quest where I unearthed an interesting history of the tradition of blue paint relating to ghosts or haints, as there were once called. My turn-of-the-century home provided the backdrop and Texas supplied the colloquialisms.
The year after that, I entered again. This time with my, Mrs. Franklin's Night Out, a ghost story rich in vintage style description about a woman going to a Mozartian Masquerade dance, her lonely desperation at missing her husband, and the life and death choices she must face.
Lockhart Writers Group
Shortly thereafter a group of writers, Gretchen and I included, got together and formed a critique group. Out of this group, came the other nine stories that complete the Ghostoria collection.  I could not have refined the stories and I guarantee they would not be as good if not for my writing cohorts. They each have their favorites and the diversity in which their tastes run is fascinating. We all have our darlings. One of mine is: Dressing the Part, a unique story of ghostly possession with a bit of romance, vintage fashion, and a 1940s jitterbug vibe. Check it out now on loan in the Goodreads library for your sample. Don't forget to enter and WIN A FREE COPY of Ghostoria on Goodreads!
What's Ghostoria about?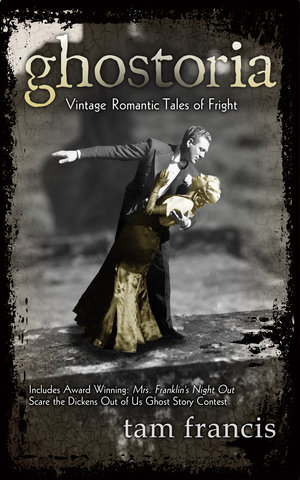 GHOSTORIA: VINTAGE ROMANTIC TALES OF FRIGHT
Do you like scary stories with a little romance and a vintage twist?  Welcome to Ghostoria.
What happens when a WWII secretary is trapped in the office with a ghost and the only way out is to make an unwelcome choice?
Drive-in movies, hot rods, and jitterbugs populate Long Way Home; can one young man survive a bloody night in a historic cemetery with his girlfriend?
Young residents of a cursed Texas town grapple with what they're willing to sacrifice in order to save their crops, animals and loved ones.
Can a kindergarten teacher silence the talking doll that has frightened her students by solving a fifty year old mystery?
A lone lady hitchhiker hops a ride in a 1959 El Dorado Cadillac by a roadside grave. Who will be alive at the end of the drive?
A turn of the century jail that housed murderers, liars, and thieves for over a hundred years is taken over by six teenagers on Halloween. What happens when a childhood chant turns deadly?
Those are just a few haunts and haints that populate this world of unrequited love, woe and mystery. Ghostoria will gnaw the corners of your mind and challenge your ideas about life, love and death long after you leave.
Where to Buy
Books make great party favors, fun door prizes and thoughtful gifts.
PLEASE SHARE and PLEASE DO A REVIEW ON AMAZON OR GOODREADS!::
What are some of your favorite ghost stories? Do you have any personal experience with unexplained phenomena? What comes to mind when you read the subtitle Vintage Romantic Tales of Woe? If you like the vintage time era 1920s-1950s stop by my blog and check it more fun posts, stories and freebies!  
~~~
Tam Francis
The Girl in the Jitterbug Dress
WWII~ Vintage ~ Lindy~ Swing ~ Dance ~ Sewing ~ Lifestyle ~ Novel &  Blog
http://www.girlinthejitterbugdress.com ~  Join my list ~ Facebook page
THANK YOU TAM FRANCIS. Now, back to me.
WHAT I READ THIS WEEK: Parables & Ponderings: When God Speaks to us Through Everyday Items and Incidents by Lia London. Republic by Lindsay Buroker.  King City by Lee Goldberg.