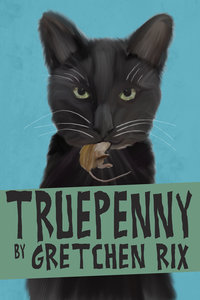 Thank you, everyone who took advantage of my free story give-away Saturday March 3.  This time it was my novelette THE TAKING OF RHINOCEROS 456.  Next time I think I'll throw all three stories into the mix while I'm publishing the fourth, which is SAINTS & SINNERS.
So, keep your eyes peeled for another freebie on WHEN GYMKHANA SMILES, TRUEPENNY, AND THE TAKING OF RHINOCEROS 456. This upcoming Saturday, in fact, MARCH  10.
https://www.amazon.com/author/gretchenrix
WHAT I'VE READ THIS WEEK–Dark Horse by J. Carson Black.