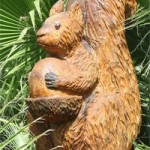 THE END OF 2011 just happens to coincide with the end of several of my writing projects. But before I get to that, there is a really helpful and interesting list of writer's resolutions put forth by J.A. Konrath. See it here http://jakonrath.blogspot.com/ (Wednesday, December 21, 2011). My particular resolution is to work harder.
My newest novel Arroyo will be a POD paperback available through Amazon.com pretty soon after I post this blog entry. I'm proofing the proof copy. It looks great. I'd buy it in a New York minute. Thank you Amazon.com for the opportunity; and thank you Streetlight Graphics for taking our cover ideas and turning them into reality. For those of you who prefer your reading to have a physical weight, Arroyo's almost available for you.
My newest fiction The Taking of Rhinoceros 456 just went live as a Kindle publication. Although it started as a short story, it ended as a novelette (approximately 10,000 words or 40 pages). Thank you Mike and Dianne and Roxanne for your comments; a better story emerged in the end. I've entered this long short story in the lending program for Amazon Prime members and intend to experiment with the marketing by offerering it free for a short time. Keep watching or you'll miss out.
When Gymkhana Smiles  has also joined the Amazon Prime lending program, although I can't see many people choosing to borrow a short story vs a novel. It will also go up for free reading for a very short period.  Keep a watch out for it.  It's an ugly little story, but mine own. Horror. Gore. Mystery. What else could you ask for?
My first novel The Cowboy's Baby continues to sell well. It's available across all e-book platforms. We also have a paperback available through Rix Cafe Texican. Send us an email if you're interested. Or comment here and we'll get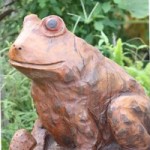 in touch.
Next year will see the first of the Boo-Done-It mystery series. Boo is our dog.  She's going to be instrumental in solving murders. The first title is Talking To the Dead Guys. I have some ideas about it, but the work will start on January 1, 2012. As will the promotional work for the 2012 Scare The Dickens Out of Us ghost story writing contests. Never heard of it? This will be the fourth year. Top prize is $1000.00. You can find the rules and the past winners at http://clarklibraryfriends.com .
MERRY CHRISTMAS. HAPPY NEW YEAR.  If you like a writer or follow a blogger, make their Christmas brighter by buying some of their books. Dean Wesley Smith, Kristine Kathryn Rusch, Lindsay Buroker, J.A. Konrath, whoever else is helping authors with their blogs and advice.
WHAT I'VE READ THIS WEEK—What Fluffy Knew by Kristine Kathryn Rusch.  Spy Killer by L. Ron Hubbard.
My books and stories can be found at https://www.amazon.com/author/gretchenrix
 The novels are also available at Barnes & Noble Nook and at Smashwords.