Welcome my friend and fellow Austin Romance Writers of America member Alexa Bourne to this stop on her promotional blog tour for her newest book, Dance Away, Danger.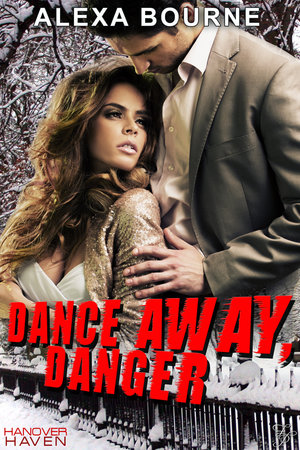 Sensible dance instructor Tessa Gage likes her life organized, risk-free and on her own terms. But when her cop brother goes missing and his crooked partner tries to kill her, a handsome stranger claims he's come to protect her. With more dance and business sense than survival skills and no idea who to trust, Tessa has no choice but to rely on this man who'd rather be anywhere but by her side.
When carefree carpenter Matt Rylan gets a late night call from an Army buddy who once saved his life, he finds himself where he never again wanted to be—responsible for someone else. Honor demands Matt cooperate, but he never expects his simple babysitting job to test the limits of his self-control. Nor does he expect it to explode into a race against time for his very freedom.
As Tessa and Matt get closer to the truth, and to each other, Tessa learns to step outside the safety of her world to help set the wheels of justice in motion. For Matt, supporting this courageous woman suddenly becomes everything to him.  Yet, his biggest challenge remains sharing his closed-off heart with her before the danger silences them both forever.
Bio:
Alexa Bourne is a teacher by day and a romance writer by nights, weekends, and all school holidays. She also teaches online classes for writers throughout the year. She writes romantic suspense and contemporary romance and is thrilled to have the chance to share her stories with readers everywhere.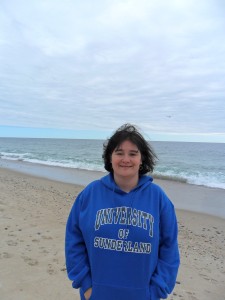 When she's not concocting sinister plots and steamy love scenes or traveling and exploring new cultures, Alexa spends her time reading, watching brainless TV, and thinking about exercising. Find out more about her and her books on her website, www.alexabourne.com.
Get to know her better.   Random questions.
What drew you to write in the genre(s) you do?
I write in contemporary romance and romantic suspense. I'm more comfortable with romantic suspense. I can't say why, but I think it's because as a young child the TV shows I watched and the movies I saw were suspense. The Six Million Dollar Man and The Bionic Woman were my favorites and the only Disney movie I remember seeing as a kid was The Rescuers. With those for entertainment I guess it's no wonder I love suspense!
What has surprised you the most about being published?
I'm still amazed with how much of this job is more than actually putting words on a page. There is so much "paperwork" involved and sometimes it gets overwhelming.
Where do you read and how often?
I love to read on the couch. I definitely don't get to read as often as I'd like.
Which of your characters would you most/least to invite to dinner, and why?
I'd actually LOVE to invite Jason, the heroine's brother in Dance Away, Danger , to dinner. He's only a secondary character in Dance Away, Danger, but he's fascinating. Originally he wasn't even in the story, but he was just so complicated and demanding. In the end, he has a very interesting part to play in this book AND I'll be working on his own book later this year.
What will always make you smile, even on a bad day?
The laughter of a child. I love the carefree sound.
Complete this sentence. When I want to relax, I. . .
Write. Writing, being creative when putting a story together, makes me comfortable.
Who's your celebrity crush and why?
I have two. 1- Matt Damon, because he plays my favorite fictional character, Jason Bourne, and because he's a nice guy who gives back to his community. 2- Chris Hemsworth, because….I kinda think he's hot. I don't know enough about him as a person so for now I just have to be shallow and appreciate his appearance.
ALEXA: I hope you'll visit the sites I've been lounging around on this past week. I've been sharing something different about Dance Away, Danger each day. If you leave comments anywhere along the way, you'll be in the running for a Dance Away, Danger prize pack!
1/7-8- Just Romantic Suspense  http://www.justromanticsuspense.com/
1/9- Get Lost in a Story  http://getlostinastory.blogspot.com
1/10- RomCon  http://www.romcon.com/blog-romantic-suspense-thriller
1/11- JF Ridgely's Blog http://rpridepublishing.wordpress.com /
1/12- Happily Ever After Thoughs http://www.happilyeverafterthoughts.com/
1/13-SJ Maylee's Blog http://sjmaylee.com
1/14- Gretchen Rix's Blog   http://gretchenrix.com
1/15- All Romance Ebooks http://www.arecafe.com/
Buy Links:
Amazon: http://www.amazon.com/Dance-Away-Danger-Hanover-Haven-ebook/dp/B00HPAWYSY/ref=sr_1_fkmr0_1?s=books&ie=UTF8&qid=1389143717&sr=1-1-fkmr0&keywords=alexa+bourne+dance+away+danger%2C+version
Barnes & Noble:
http://www.barnesandnoble.com/w/dance-away-danger-alexa-bourne/1117971061?ean=2940148199755
All Romance Ebooks:
https://www.allromanceebooks.com/product-danceawaydanger-1389725-149.html
BACK TO GRETCHEN RIX. My new short story collection came out last week. TWISTED RIXTER, devilishly twisted short stories by the author of Arroyo and Talking To The Dead Guys.  TWISTED RIXTER can be found here http://amzn.com/B00HQ0PH1O.
WHAT I READ THIS WEEK:  The Baron and the Bluestocking by G.G. Vandagriff.  The Midwife's Apprentice by Karen Cushman.  Grave Passage by William Doonan.  Rusty Nail by J. A. Konrath.  Let's Get Visible by David Gaughran.