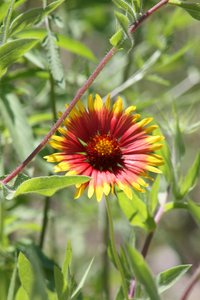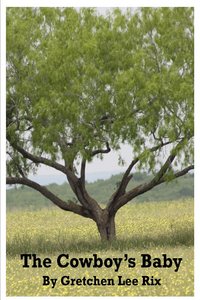 My romance novel The Cowboy's Baby is finally doing pretty good as a Kindle e-book at Amazon.com.   I'm one hundred percent sure it's the result of lowering the price to 99 cents.  But, hey.   It's never been my goal to make oodles of money out of my writing.  The goal has been to write something good that people will enjoy reading, and then to have them buy and read it.   (I can only assume they are reading it.  I eventually read all the novels I buy.)
At the local level, the eclectic gift shop and flower company Buffalo Clover (104 E. Market St., Lockhart, Tx) has been selling paperback copies of  The Cowboy's Baby since January.  My sister (the publisher of this paperback) and I have been real pleased at the sales.  Plus we love to look around in their shop. They've usually got a great display of yard art for sale, much of which has ended up at our house.  Walking into their shop is like going on a treasure hunt, there is always something marvelous to find there.  www.buffalocloverflowerco.com. 
So, while the old book was having a modicum of success, the new book, Arroyo, got shoved aside last week as I recovered from a nasty cold.  I could have worked on it.  But I didn't.  That is a really bad habit for any writer to get into (not writing). What I did was to continue to promote the Scare The Dickens Out of Us ghost story writing contest.  Starting in July the submissions will start rolling in (although an awful lot of writers seem to wait UNTIL THE VERY LAST MINUTE TO SEND THEIR STORIES IN.)  It's okay. We can handle it.  If you've never heard of this writing contest, see full rules, etc. at www.clarklibraryfriends.com.  It's a fun thing and does a lot of good for our local library.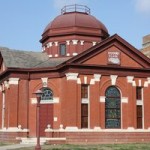 My sister Roxanne and I have now set up an LLC company called Rix Cafe Texican to serve as paperback publisher and distributor for my book The Cowboy's Baby (and probably also for Arroyo when I get it done).  When we get our website up ( no, it's not ready yet), we will be promoting the work of Central Texas writers and musicians and other artsy people, and publishing my work, and then hopefully branching out to publish some other Central Texas writers in the future. We will also be selling a few used books, both at local fairs and off the website.  So far Blurb (which prints The Cowboy's Baby and has an online book store for distribution) hasn't sold a single copy; we may take the paperback distribution back from them and try selling from the Rix Cafe Texican website in a little while.   In the meantime you can find it at www.blurb.com  in their bookstore section.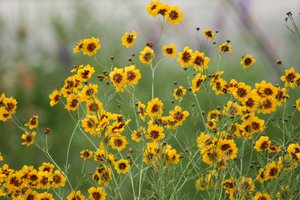 WHAT I'VE READ THIS WEEK—A Game Of Thrones by George R.R. Martin.  I think this is the third time I've read it.  It's still great, although now I'm stuck seeing Sean Bean as Eddard instead of however I used to picture the character.
PHOTOS BY ROXANNE RIX.