I haven't done an excerpt here in a long time. Next week we will be at LoneStarCon3 in San Antonio selling my books. ARROYO is a pulp-style action-adventure horror and science fiction mix we like to think of as Wild Wild West meets Rocky Horror Picture Show. Come down to the dealer's room and say hello. We're giving away aliens (while they last). Rix Cafe Texican.
Now for the excerpt from ARROYO, copyright 2011 by Gretchen Rix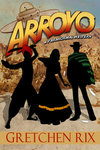 "NO," RAMONA REPLIED. SHE WAS mightily distracted by the intimacy of a beautiful woman breathing into her ear and was not paying full attention to her jeopardy. That this was not a normal woman came to her slowly as her breathing quickened into something like panic.
The-one-who-never-gets-old, she's not young to begin with, she realized. The hair, the eyes, the skin; they all looked brittle, she saw, as if one good poke would pulverize Rose-Sandra into dust. Ramona studied Rose-Sandra with more interest, drawing even closer to the strange woman, until her unkempt companion abruptly broke the spell.
"I have," Daniel answered. "I know the history of Elizabeth Bathory." Ramona fell back from the temptress,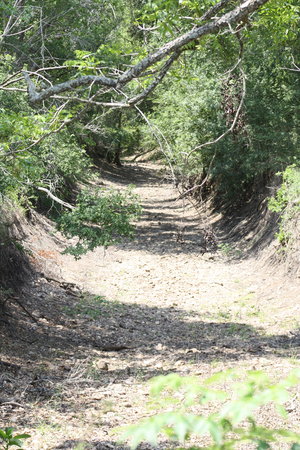 dazed and resentful.
Rose-Sandra turned her head to look at Daniel straight in the face, reluctantly taking her eyes off Ramona. "She was a noblewoman who bathed in the blood of  young girls," Rose-Sandra informed Ramona in hushed tones. "I won't do that," she added. "Not anymore."
You can find ARROYO here at
WHAT I READ THIS WEEK:  Living Dead in Dallas by Charlaine Harris.  The Final Winter by Iain Rob Wright.
And while I'm thinking about it, here's a blog worth following  http://www.girlinthejitterbugdress.com.