Almost done with the "rough draft" of my next book. From the list of books down at the bottom it would seem I've been reading too much instead. (I just moved the list up).
WHAT I READ THESE PAST WEEKS:  Angelique in Love by Sergeanne Golon. Dead On My Feet by J.A. Konrath. Beguiling the Beauty by Sherry Thomas. Queen of the Dark Things by C. Robert Cargill. Ravishing the Heiress by Sherry Thomas. Tempting the Bride by Sherry Thomas. The Changeling by Kristin Kathryn Rusch. The Hidden Blade by Sherry Thomas. Insects by John Koloen.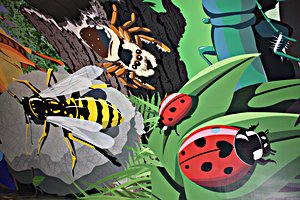 For the last week I've been watching naked guys on film. Sometimes half-naked guys on film. Started with the remake of Psycho. Went to Eastern Promises. Ended with The Legend of Tarzan. Between those three, plus the stills on the internet that went with them, I garnered a few details to add at the end of my work in progress.
You should have seen me, sitting on the couch by myself (actually, our dog Boomer was on the couch with me), a notepad on my lap, trying to take notes instead of getting caught up in the story. And pausing, running it back, pausing, running it back. Those guys just moved too fast for me to concentrate on what I wanted, which was shoulders, small of the back, forearms (and don't ever Google "men's forearms").
I'm into writing that scene today. Probably tomorrow and Wednesday, too. Hope I can make it sing.
Apologies to the actors I'm using as guides, but they are the ones who signed up for nude scenes. And I did watch the whole movie. Each of them. Eastern Promises was a lot better than I remembered. And an incredible bit of acting from Viggo Mortensen as well. The remake of Psycho, not so much. The Legend of Tarzan held me enthralled. I almost forgot to take notes.
Name of my new book, already months late: THE GOODALL MARAUDERS.
My published books can be found here https://amazon.com/author/gretchenrix