This blog post was going to be about spam, but turns out I haven't accumulated any outrageously good spam lately. For that, go to Avoidance of Doubt/The Passive Voice blog http://thepassivevoice.com . Ever so often he shows up a piece of spam masterwork you'd hate to miss. I'll get back to my own spam problems later on.
I am close to the end of the publication process on my second e-book novel Arroyo. The cover is back from the cover artist and I love it! Can't hardly wait to show it off. The manuscript is in the que for formatting to Amazon.com's Kindle self-publishing program (now called independently published), Barnes & Noble's Nook, and for everything else that is available through Smashwords. May be a week, may be a little longer. But the book is done. What I wanted to talk about is the product description, formerly known as the blurb.
First, of course, you have to have the great novel. And then you have to have a great cover. But if you don't then have a really great product description or blurb you've screwed yourself. I've been working on the blurb off and on all week, and have even had some help with it from my sister and first beta reader Roxanne. I'll save you some time. The Kindle production description is limited to 4,000 characters. My first draft of this is about 1,500 characters, but it's going to be longer when I get done with it. I wish I could hire it out.
BOOKS I'VE READ THIS WEEK—Desert Places by Blake Crouch. Wickedly Charming by Kristi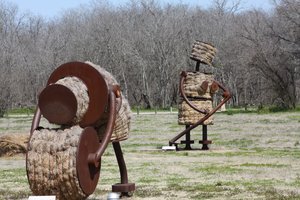 ne Grayson. When You Reach Meby Rebecca Stead. Snuff by Terry Pratchett.