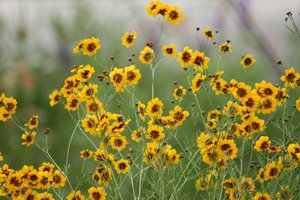 I'm taking advantage of my self-imposed vacation from writing and doing other fun stuff  instead. One week left. Caldwell County offers some interesting entertainments and there were a lot of people downtown this Saturday afternoon taking advantage of them. Many were at Smitty's Market eating barbecue. Many were at Kreuz Market and Blacks eating barbecue. (Lockhart is the barbecue capital of Texas.) But some were with us at Henry's having their all-day breakfast special or the chicken fried steak. 
Down in Fentress I bet  Frank's Place was extra busy. It's a delicious little restaurant that looks like a big shed. Don't let the outside looks fool you (or the full parking lot, either–there's room for you). And further down the road in Martindale there's the Cottonseed Cafe & Deli with its equally delicious food. Hope they were busy too. We were doing our driving around in the beautiful countryside up Lyntton Springs way and didn't go much further than our own town Saturday.
Hope some of those people in Lockhart were checking out the Buffalo Clover gift shop (I bought Valentines/had to fight my impulse to get some of their impossibly cute balloons). I know some tourists were at the historic old jailhouse behind Walgreens because I saw them when I drove by. Hope they also went to  the Southwest Museum of Clocks and Watches. 
 The clock museum attracts horologists, to be sure (learned a new word today–horologist). But it's equally interesting as an art museum. And for movie fans, the building on 101  San Antonio Street that now houses the clock museum was the setting for the hotel scenes in Natalie Portman's movie "Where The Heart Is". In fact, there is a lot of Lockhart in that movie. And our beautiful courthouse right across the street figured in Johnny Depp's movie "What's Eating Gilbert Grape". (I keep looking around here for that water tower Leonardo DiCaprio  climbed in that movie, but it either was never here or is long gone.)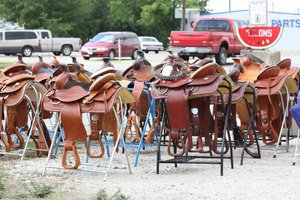 They've made a lot of movies in Lockhart. While Jack Black was in town late last year I believe he went over and ate at Black's Barbecue.
On another note, the good people at Just A Contest are promoting Scare The Dickens Out of Us ghost story contest.  http://www.justacontest.com/writing-contest-0000000864.htm.
WHAT I READ THIS WEEK–In Country by Bobbie Ann Mason.
Smitty's Market www.smittysmarket.com/ Kreuz Market www.kreuzmarket.com /Cottonseed Cafe & Deli www.cottonseedcafe.com/  Black's Barbecue www.blacksbbq.com
                Southwest Museum of Clocks and Watches www.swmuseumofclocks.org
PHOTOS BY ROXANNE RIX